The Introit: "Cantate Domino canticum novum."
"Let my prayer, O Lord, be directed as incense in Thy sight."
"The Lord hath done wonderful things, allelulia."
"Gloria in excelsis Deo."
Fr. Patrick Resen chants the Epistle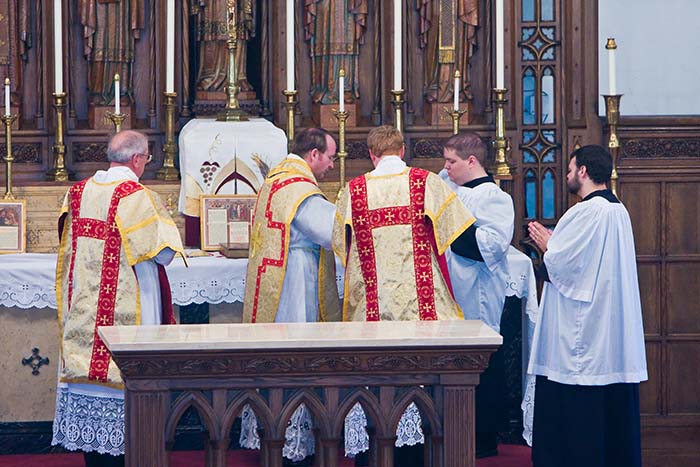 Preparation of the incense for the Gospel
Fr. John Arthur Orr blesses the deacon
Fr. David Carter chants the Gospel
The congregation stands for the Gospel.
The sacred ministers proceed to the sedilia after saying the Credo
All Copyright photographs by Roy Ehman, Our Lady Of Fatima, Alcoa